At Garage Suites, we often get asked about the most significant challenges that would prevent a homeowner like yourself from building a backyard suite in Calgary.
With more than 30 projects now complete, under construction or in the initial stages of development in the Calgary Metropolitan Area over the past few years, we've nearly seen it all — and have narrowed down the most challenging aspects of building a laneway house. Also see:
#1 – Lot Coverage Maximums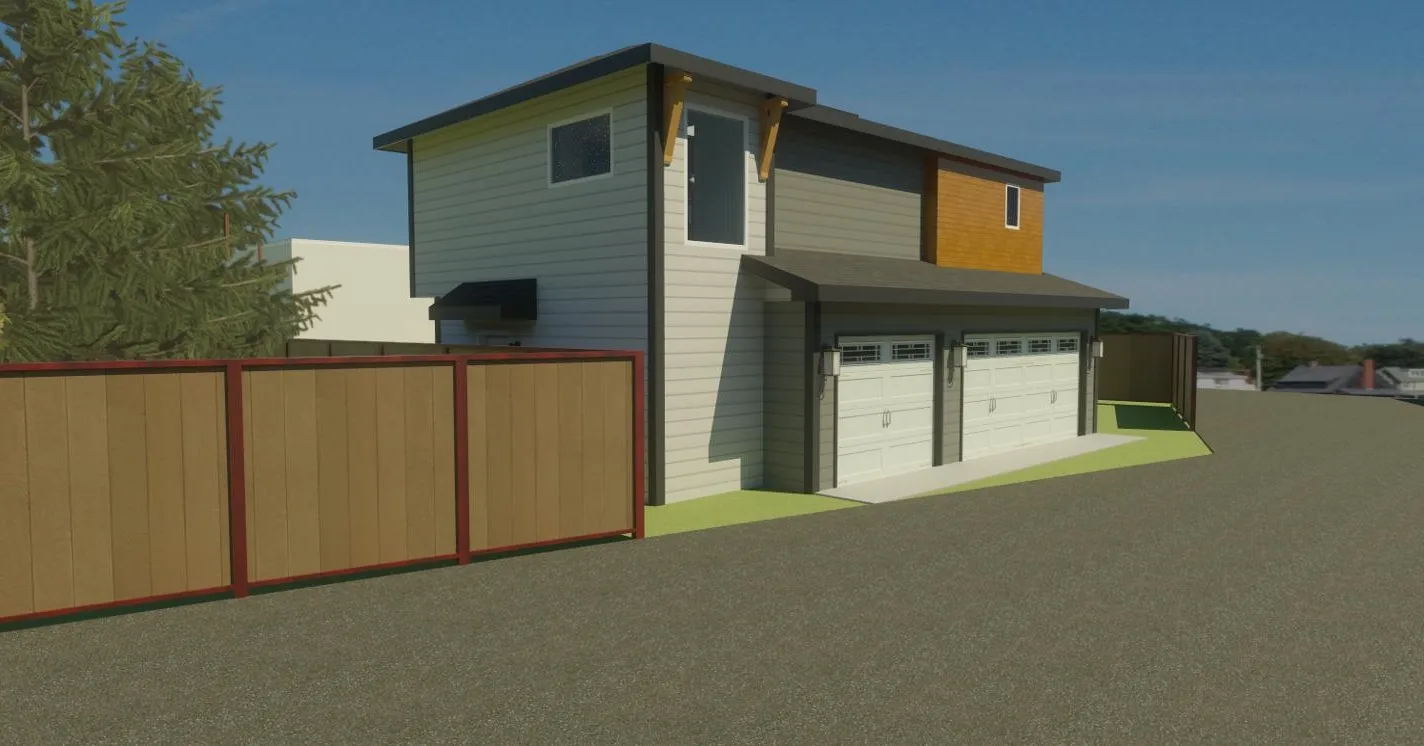 Silver Springs Project Under Development
One of the biggest challenges to building garage suites in Calgary is lot coverage. In many cases, potential clients with small, narrow lots contact us about a suite only to discover they would not meet their coverage requirements.
Various zoning in the city follows various "maximum" coverage allowances, but what counts towards lot coverage anyway?
Your house's envelope (perimeter)
Your existing garage and storage sheds
Outdoor patios, balconies or other structures above one foot off the ground
To calculate lot coverage, you must divide the footprint area of all applicable items such as your existing house, garage, and storage shed by your lot's size.
While most lots we build on are either R-C1 or R-C2 zoning, it is essential to know what your lot will allow. The following is a short list of common zoning for lots that have the potential to build a backyard suite (from the City of Calgary):
R-C1, R-C2 – 45% maximum coverage (common)
R-1N – 50% maximum coverage (less common)
R-CG – 45%-70% maximum coverage (rules change as density increases – common)
Other zoning, such as M-C1, will also allow garage suite construction, although this is typically zoned for new multi-family developments. You could very well build a multi-family project if you have an M-C1 property, potentially maximizing your return on investment.
If you have questions about your zoning, please don't hesitate to reach out to us anytime and we will be happy to assist you! Also see:
#2 – Setback Requirements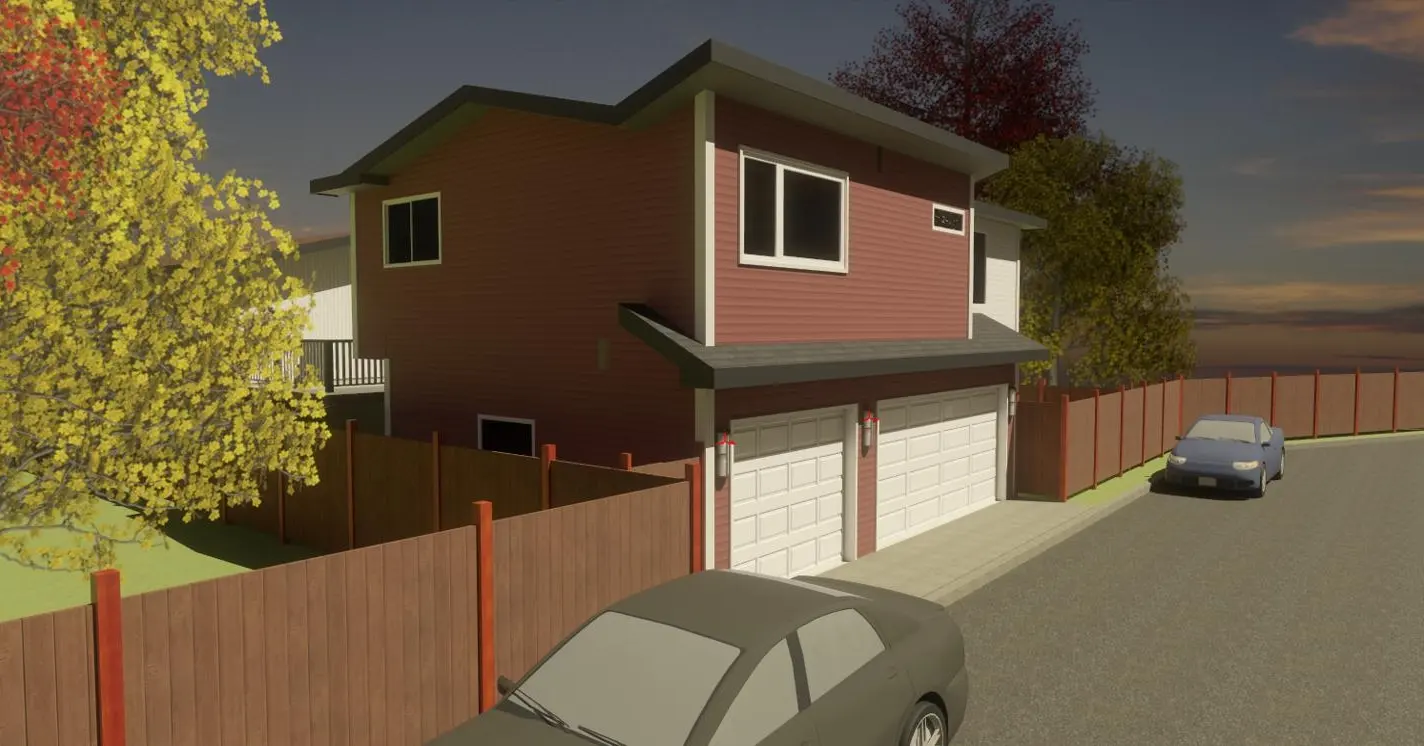 Glamorgan Project Under Development
Another challenge to building laneway homes in Calgary is the setback requirements. Not many homeowners understand these setbacks, so we would like to shed some light on precisely what they are.
From the house's rear or backyard – you need at least 16 feet. You can get away with 10 feet, but the design of the backyard suite will have to use zero penetrations (windows, vents, etc.), and the wall closest to the house will need to be fire-rated, slightly driving up costs.
From the property's sidelines – you need to meet a four-foot setback on either side of the property, allowing for walkways down both sides.
From the property's rear lane – you need at least a two-foot setback from the rear property line. We include a two-foot concrete apron, which will cover this setback and allow for easy driving in and out of the garage.
Permit applications for laneway houses in Calgary are considered "discretionary." Therefore, there may be some instances where setbacks change slightly due to the design, lot features and/or current coverage.
Please don't hesitate to contact us if you have questions about setbacks for your lot, and we will be happy to assist you!
#3 – Electrical Connection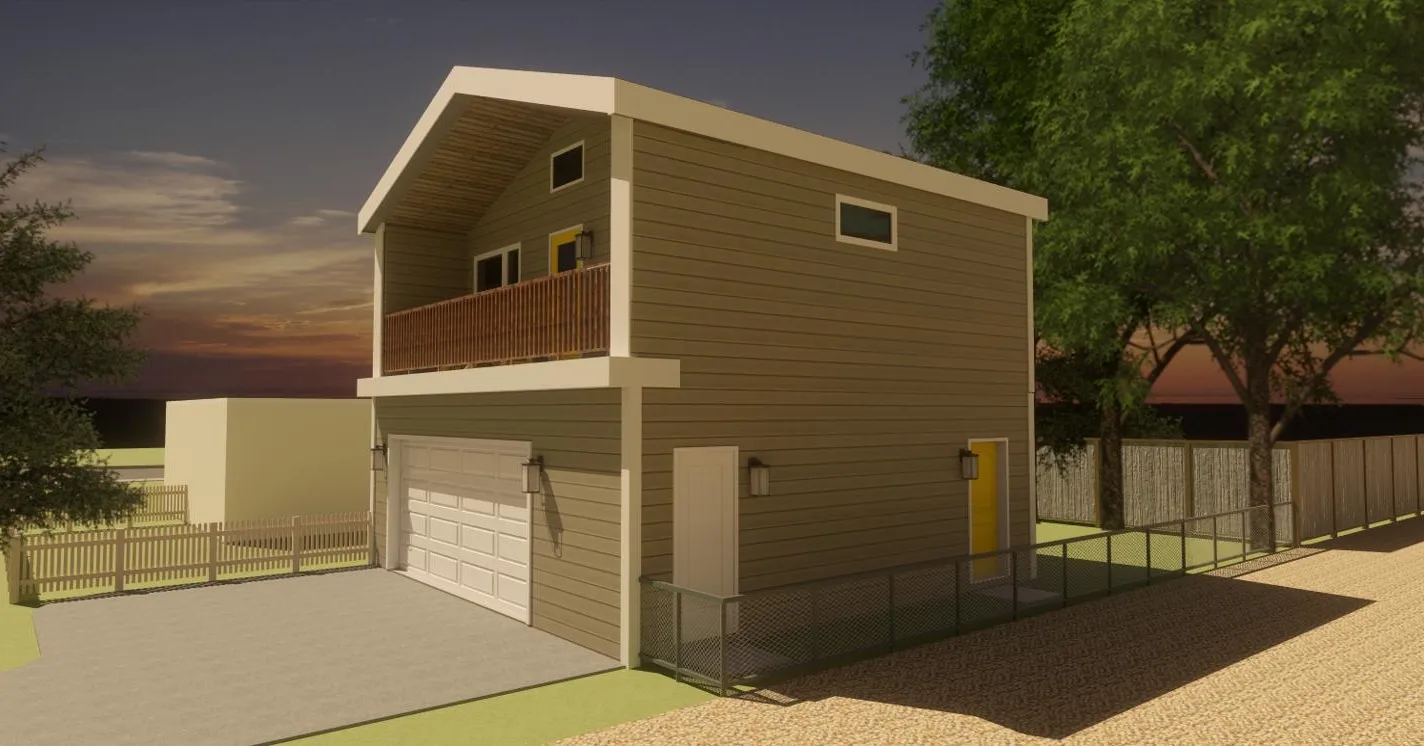 Tuxedo Project Under Development
The third most significant challenge to building backyard suites in Calgary is the potential cost of your electrical connection. While we include a 100 amp (A) service from a rear lane power pole to the suite, not everyone lives in a community with power poles in the back lane.
Your backyard suite will need anywhere from 60A to 100A to pass inspection with the city, which means you'll need a new service from Enmax – unless your home already has an upgraded electrical panel with at least 160A of power (not very common).
A few different scenarios with your suite's electrical connection that could present a challenge from a cost perspective:
Transformer box – if you live in a suburban community without rear lane power poles, you must connect to the nearest transformer box. Depending on how far the box is from your home, this can cost anywhere from $5,000 to $40,000 or more. The connection will be quoted and billed separately by Enmax, and we will begin to pursue the quote during the development permit application phase of our process.
Rear lane pole on same side of alley – If you have a 35-foot power pole on the same side of the alley as your home, you may need to replace the pole to meet Enmax's setback requirements. Most people will attempt to pull the suite into the lot further to avoid replacing the power pole. However, if you don't have the space and must upgrade to a 45-foot pole, this can cost anywhere from $15,000 to $25,000 per pole.
The good news is if your lot has a power pole on the opposite side of the alley, you don't have anything to worry about regarding Enmax setbacks!
Questions about Backyard Suites in Calgary?

As the go-to source for building laneway homes in Calgary, we are equipped with the knowledge and expertise to answer any questions you have about your potential project.
Don't hesitate to give us a call anytime at 403-797-4918 or send us a message today and we will be happy to assist you! As Calgary's premier laneway house builder, we look forward to discussing your backyard suite building goals!