Frequently Asked Questions
+ answers regarding costs, design, permits, construction, and other important factors associated with building a garage suite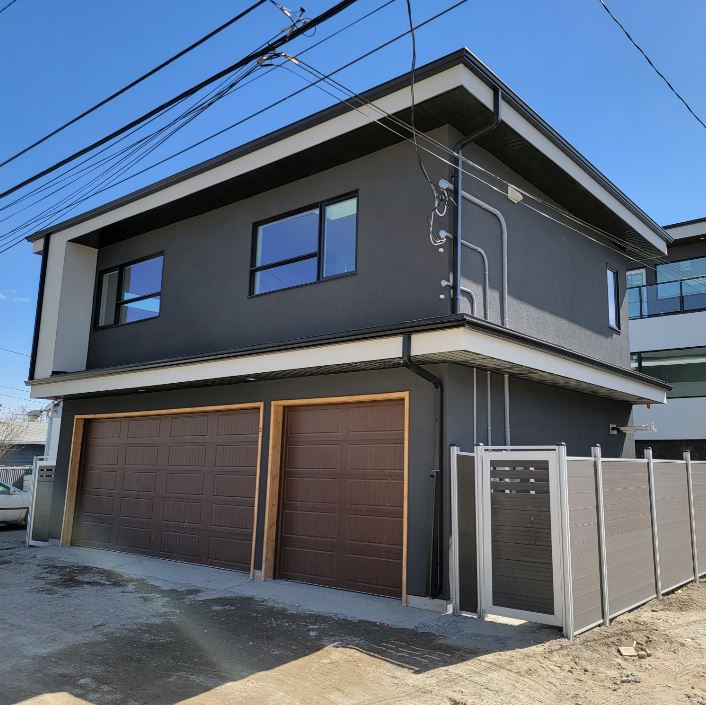 Frequently Asked Questions
+ answers regarding costs, design, permits, construction, and other important factors associated with building a garage suite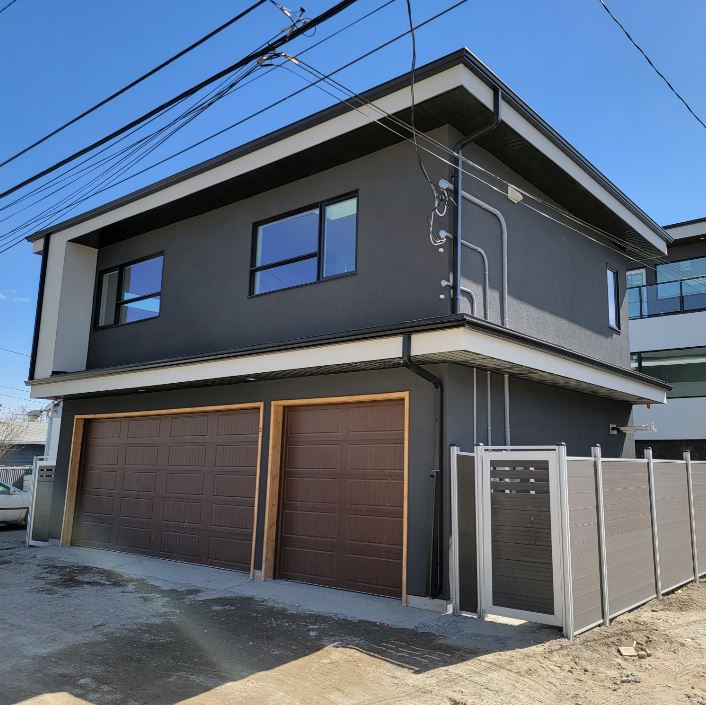 Can your property host a garage suite?
Get a 100% free, no-obligation site evaluation!
Can your property host a garage suite?
Get a 100% free, no-obligation site evaluation!
Most Common Questions
General Questions
A garage suite – also known as a "backyard suite" by the City of Calgary – is a second detached residence located behind or beside a primary residence. They also are referred to as laneway houses, carriage houses, or sometimes garden suites.
A carriage house is an accessory residential dwelling built at-grade, or "ground level." Think of a carriage house as a garage suite but without the garage.
A secondary suite is a dwelling unit contained within a property's main residence. A backyard suite is a dwelling unit in a detached building separate from the main residence.
No. Every garage suite needs a new foundation due to engineering and bylaw requirements. Thankfully, the added cost of demolishing your existing garage and building a new one to accommodate a garage suite is still affordable with the packages we have to offer.
Learn more — Can I Build a Suite on Top of my Existing Garage?
No, you cannot build on top of an existing foundation as we are required to construct a frost wall with a minimum depth of 4-feet to meet Alberta's residential building codes.
No, you cannot. You will need to decide on what's more beneficial for your investment goals: leaving the secondary suite open or shutting it down and building a garage suite instead.
We evaluate existing utility infrastructure and how difficult it will be to connect your suite's services (water, gas, sewage, electricity) from the house
We check to see if the suite will meet the setback requirements
We check to see if there are any site features that will make construction difficult and / or unfeasible due to potential costs associated with overcoming these challenges
We determine if there are any existing accessory residential buildings such as sheds that are too big which will affect the lot coverage of the property
We answer any questions you may have about building a garage suite and provide you with additional documentation on costs and other important information
We discuss any preliminary details and / or features you would like to see included in your garage suite
Yes, we can accommodate these types of requests. If you're an electrician, for example, and have a company, we can hire you as our contractor for the electrical service no problem!
No, we currently do not offer financial services for potential clients. However, we do have a handful of mortgage brokers as close contacts who can help you acquire a loan for your garage suite project. Ask us, and we will be happy to introduce you!