Calgary Laneway Houses F.A.Q + Answers
Not many homeowners know about laneway houses in Calgary, but the ones that do often have questions such as where they can be built, how much they cost, what zoning is required, and so forth. Fortunately, as Calgary's go-to laneway house builder, we have the answers!
Here are the three most common questions people have about laneway houses, along with detailed answers straight from our team of professionals! If you have other questions or concerns, please don't hesitate to contact us and we will be happy to assist you! Also see:

Q1. Can I build a laneway house in Calgary?
You sure can! The City of Calgary relaxed its bylaws surrounding laneway homes a few years back, allowing them to be built in most communities.
For example, we have several backyard suite projects either completed or underway in several neighbourhoods, including (but not limited to):
Many new suburban areas like Legacy (SE) and Cornerstone (NE) have lots that are zoned for laneway house construction. Some of these properties are narrower but make use of "zero line" designations – meaning your laneway house build doesn't necessarily need to have the same setbacks from the property lines as you would in the inner city.
Q2. How much does it cost to build a laneway house in Calgary?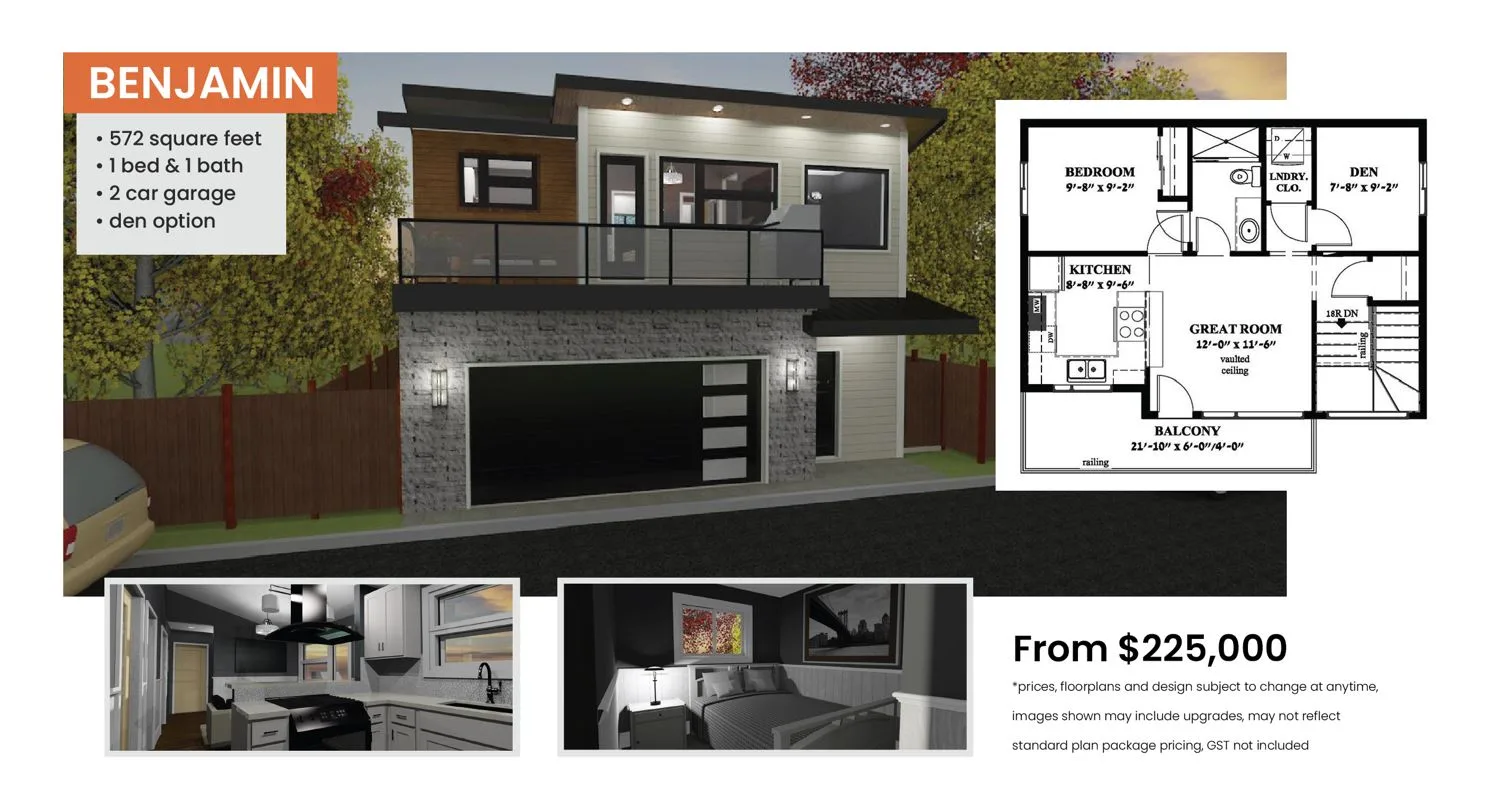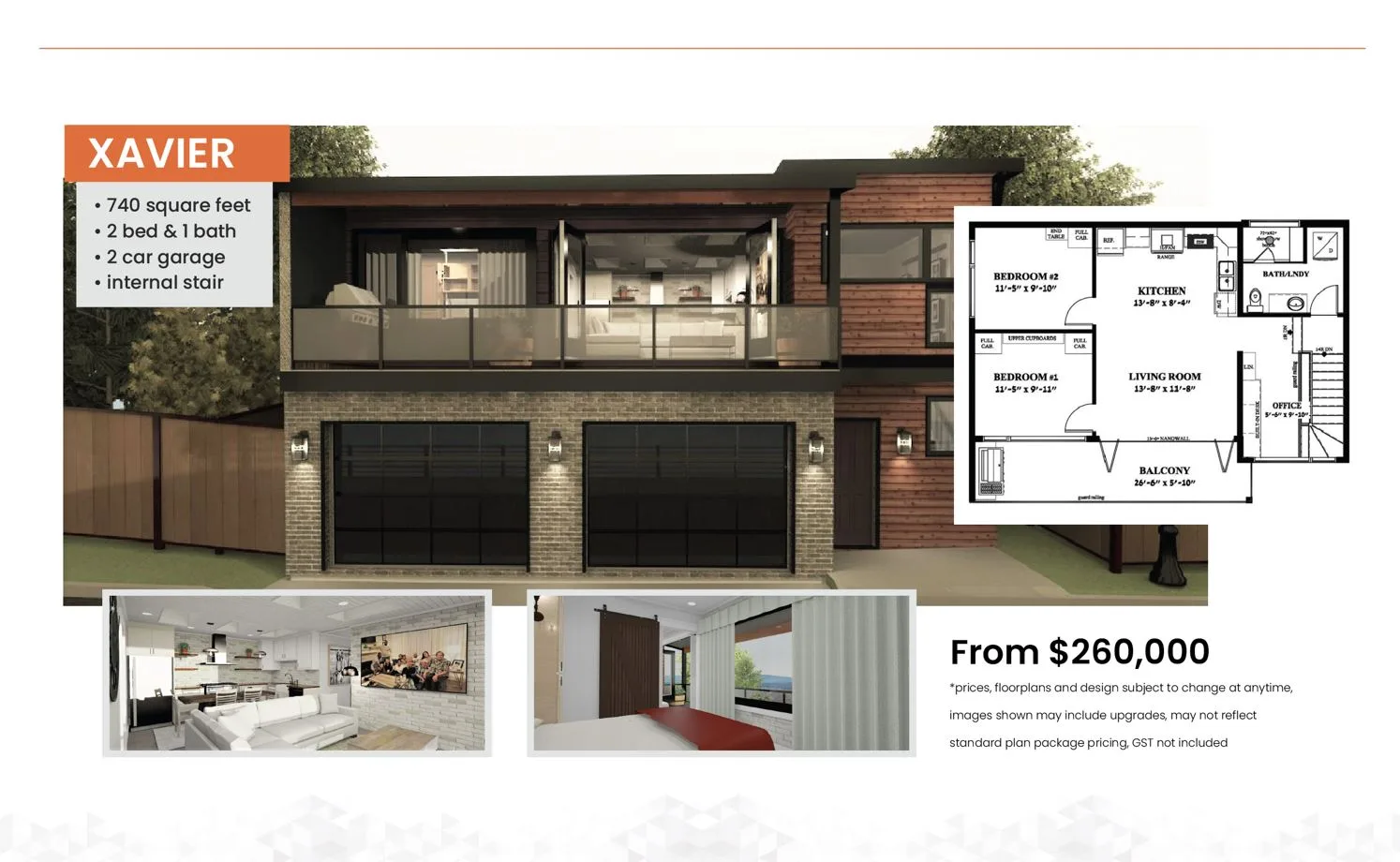 A new laneway house will cost you anywhere from $170,000 to $260,000 (+GST) or more depending on several factors such as square footage, number of garage stalls, and interior/exterior specifications to name a few. Some of our laneway house projects in Calgary have been priced at $300,000 + GST or more.
In summary, pricing depends on your wants and needs for the project. The following items may also incur extra costs:
Electrical and natural gas connections – are they simple, challenging, or do they require third-party services (Enmax, ATCO,)? How are they connected i.e. transformer box or power pole, to alley or to house?
Basement stack – If your basement's utility stack is at the backend of the house, then sewer and water connections should be straight forward. If the stack is in the middle or front end of the basement, then more trenching is required. Additionally, if developed living space is in the way of sewer and water connections, then those finishings will have to be redone, incurring extra costs.
Trenching – if your lot is larger, then extra trenching costs may be applied to your project
Existing concrete – existing concrete pads and walkways may have to be trenched through for utility connections, and, therefore will incur an extra cost as replacement is required
Lot slope – if your lot elevation is sloped, you may need retaining walls to protect your laneway house structure from the elements. Retaining walls are made of concrete, and will incur extra costs.
Out of dozens of laneway home projects we have completed or underway in Calgary, about half of them have incurred extra costs due to a variety of factors such as those listed above.
Q3. What is the purpose of a laneway house in Calgary?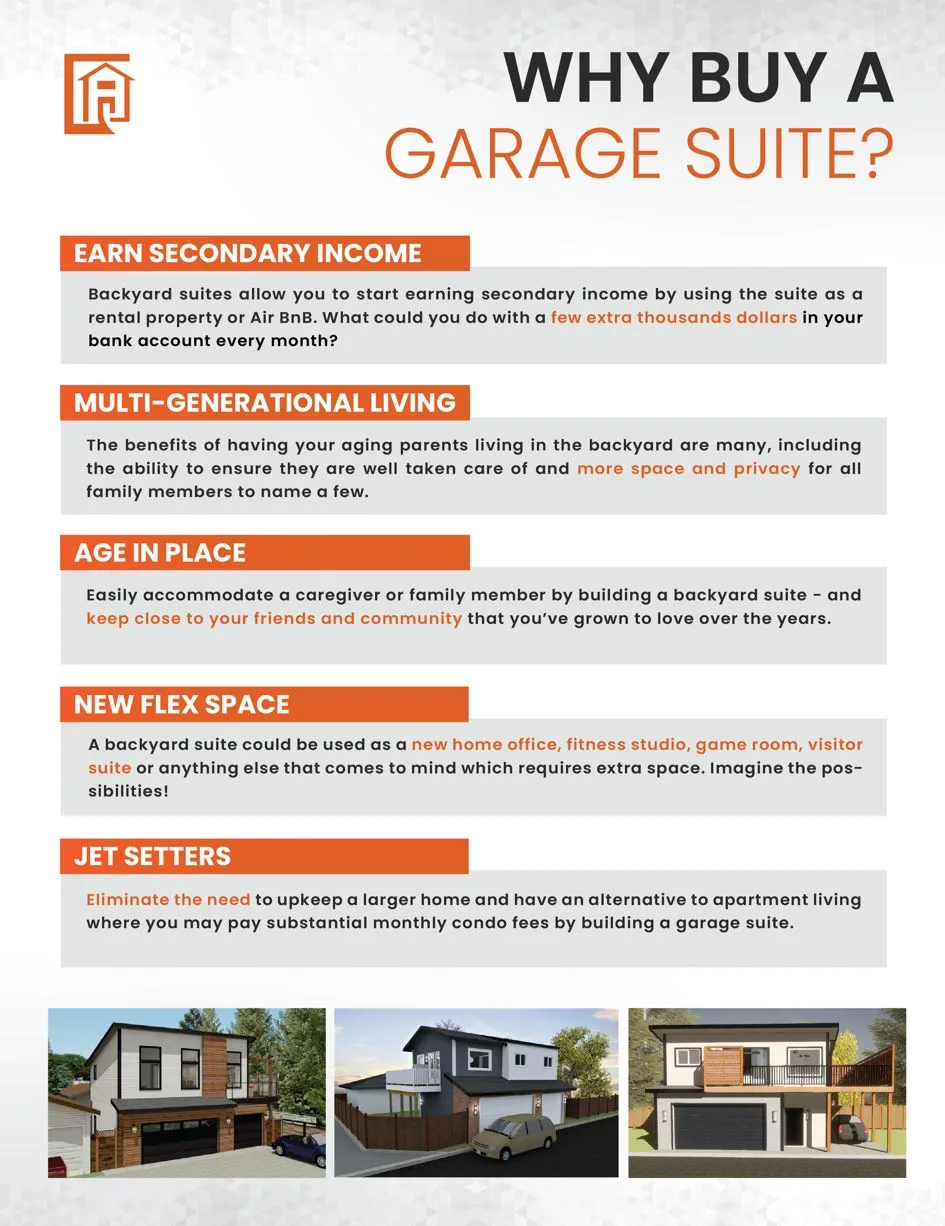 A laneway house has a broad range of uses, including (but not limited to):
Generating a secondary/passive income by using it as a rental suite
Setting up a home office for professionals who need a quiet space to focus
Accommodating aging parents who don't want to move out-of-community into a seniors' home
Providing a place to stay for visitors, such as loved ones from out of town
A flex space to be used for storage, working out, or another purpose
The sky is the limit when it comes to laneway homes. Let us know your goals behind building a laneway house in Calgary and we will provide you with our suggestions on how to maximize your money for the project at hand!
Questions about Laneway Houses in Calgary?

If you don't see your question answered above, reach out to us and ask! As Calgary's go-to laneway house builder, we know everything there is to the process and build and are happy to chat anytime!
We are looking forward to discussing your backyard suite goals with you!